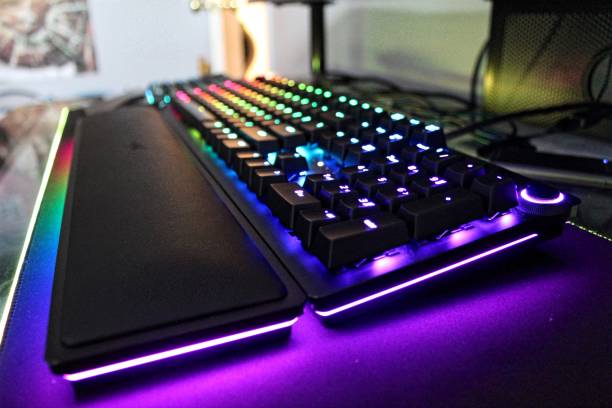 It may sound absurd. How? Because whenever we talk about gaming, the first thing that comes to mind is a controller and a console or a PC. However, a game can also be played with a special keyboard which may or may not be dedicated for gaming.
Despite the abundance of alternatives available, looking for a gaming keyboard doesn't have to be a difficult endeavor. When buying a keyboard designed for gaming, there are a few significant things to take into account, such as the latency (how responsive a keyboard is), and general comfort and feel. Also, other features to take into account could include the type of backlighting, or software customization choices, to assist make your gaming experience as enjoyable and fluid as you would like.
In general, gamers should choose keyboards that typically provide more functionality, higher build quality, and an improved typing experience.
Here are the top gaming keyboards of the year:

CORSAIR K100 RGB
This is probably the best gaming keyboard in the market in 2022. It has a wired connection and it's full size mechanical with RGB backlighting. There is no need to search further if you want the best of the best. To enhance your gaming experience, this gaming powerhouse is packed with extra capabilities in both the hardware and software. Gaming seems tremendously responsive with single millisecond latency and no discernible delay. You can take your RGB excitement to the next level and personalize each zone in the accompanying software to execute different lighting effects or just show static colors that go with the theme of your setup because there are 44 lighting zones built into the frame and each key is independently backlit. Additionally, there are six dedicated macro buttons down the left side of the keyboard, a customizable wheel up top, and a number of media controls, so you can manage your music and movie playback right from the keyboard. Overall, if you want a gaming keyboard with lots of features. The CORSAIR k95 is also a part of this list. Because it's just an a step below the K100. The problem with this keyboard is that it is really expensive.

2. RAZER HUNTSMAN V2 ANALOG
This one is also wired with keyboard lighting and an analog mechanical switch. Utilizing the most up-to-date optical technology along with Razer's analog mechanical key switches, as well as providing gamers with incredibly pleasant tactile feedback and a wrist rest that extends their gaming sessions. It is full-sized with RGB lights. The actuation of this keyboard is really fast. It really creates a whole new definition to what a gaming keyboard can do. It takes some practice to master the light touch required for analog keys, but once you do, it I'd actually game changing.
The greatest typing and gaming experiences can provided by this gaming keyboard.
3. STEELSERIES APEX PRO
The SteelSeries Apex Pro is a fantastic gaming model. The Corsair K100 RGB keyboard boasts 44 RGB zones, dedicated macro keys, and included PBT keycaps; this keyboard, however, uses proprietary OmniPoint switches that let you customize the pre-travel distance per key. It means that while the rest of your keys can be set to a more conventional pre-travel distance for typing without worrying about mistakes, the WASD keys can be set to a very small pre-travel distance for an incredibly sensitive gaming experience.
There are also a ton of hardware features, such as a programmable OLED panel that can display an image or a GIF or be used to change settings instantly.
This keyboard is a wise choice because it gives a powerful gaming board a whole new level of customizability.
4. ROCCAT VULKAN TKL PRO
This is one of the first in its class compact keyboard with backlighting. It boasts to be one of the fast, accurate and silent keyboards in operation. With floating keys that wonderfully display its programmable RGB lights and a stylish brushed gunmetal finish, this little gaming keyboard is among the best in terms of functionality, comfort, and aesthetics.
5. EVGA Z12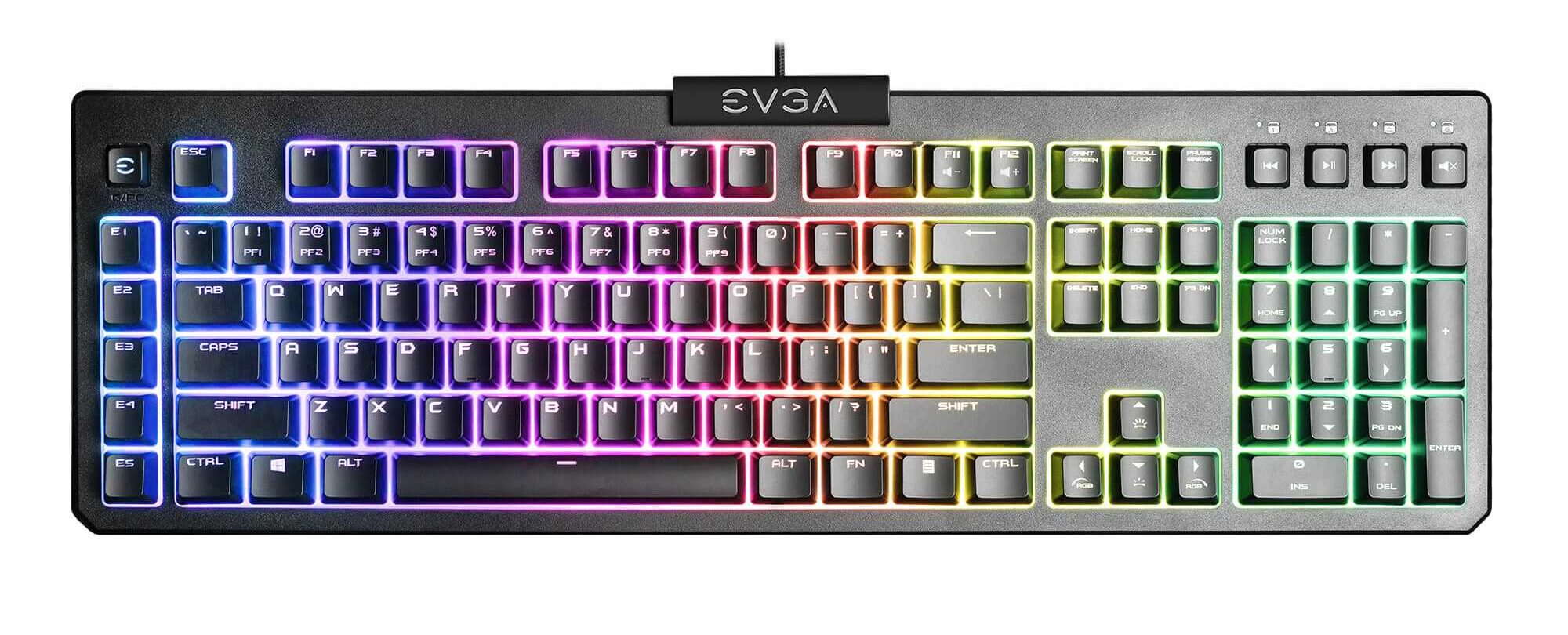 One of the most important features of this keyboard is because of its low price. Despite its low price, it offers features typically seen only in more expensive models, including RGB backlighting, good ergonomics, and accompanying software that enables you to assign macros to any key. It uses rubber dome switches, which are very quiet but don't feel as nice as mechanical switches to type on or use, unlike the other keyboards on this list. This makes the board a good starting choice for kids or gamers with a setup in a shared space like a dorm room or living room.
Although it can handle recreational games, its latency is a little too high for those intense, competitive games. Even though it has RGB backlighting, it is customizable.
Overall, the keyboard has a really shoddy build quality, which is to be expected from a cheap gaming board. The upgraded model, the EVGA Z15, features mechanical switches, higher build quality, and much reduced latency, but it costs nearly twice as much if you want something a little more upscale.
There are many more gaming keyboards in existence. However, we believe that these are the best.
In the end, it sounds like one of the major factors to consider while making your choice is the price as highlighted by this article.
Choose wisely.
Happy new week!