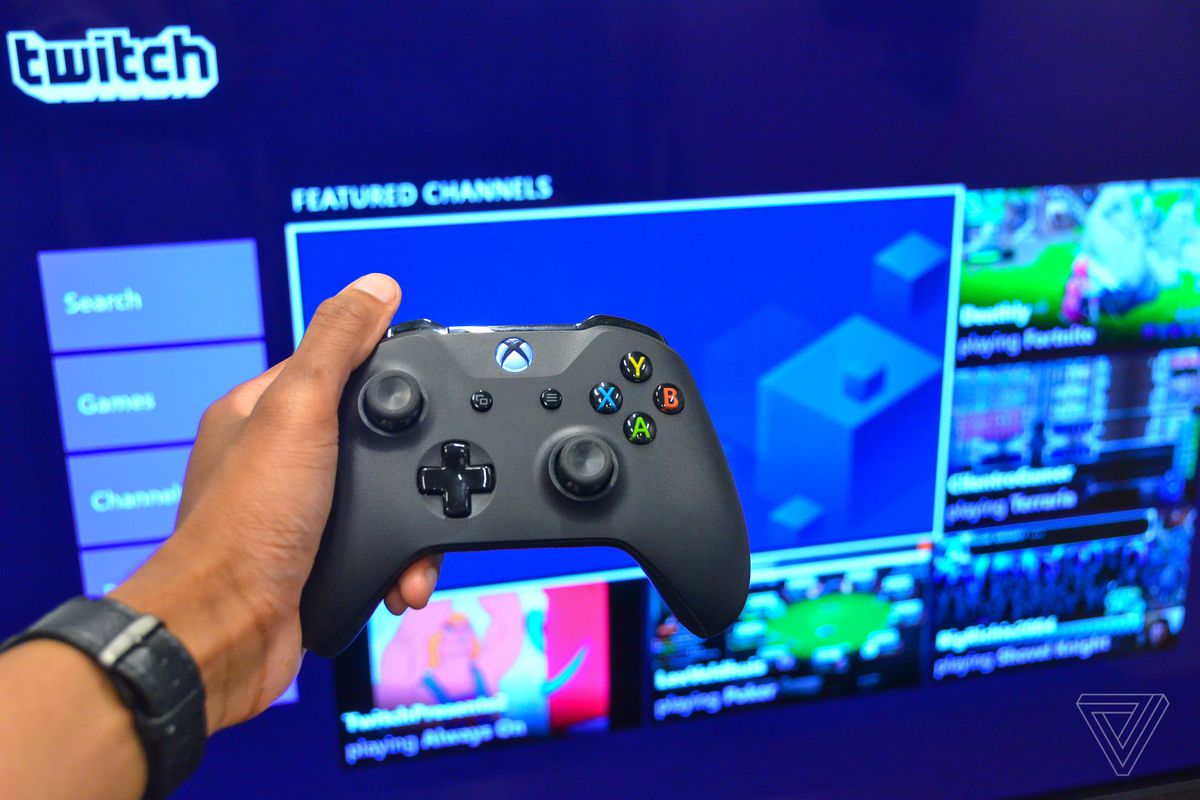 Hello guys and Happy new week. Today, we are going to take a deep dive into world of video game streaming and our platform of discussion is Twitch.
As you all know, one of the ways of making money off video games is via video game streaming. In fact, the world's richest games are all streamers. TOP 7 RICHEST GAMERS IN THE WORLD It sends a strong message about how much money is to be made on the streaming business.
Before we go into the hassle of how to stream on Twitch, let's all get acclimatized with Twitch.
WHAT IS TWITCH?
Twitch is a U.S.-based company that offers music streaming, original content creation, and "in real life" streams in addition to its primary focus on video game live streaming, which includes coverage of eSports contests. A division of Amazon.com, Inc. called Twitch Interactive runs it. It debuted in June 2011 as a branch of the general-interest streaming service Justin.tv. The website offers live and video-on-demand viewing options for its content. Twitch had more than 100 million monthly viewers by 2015. Twitch held the top spot for live video game streaming in the US in 2017 and had an edge over YouTube Gaming, which discontinued its standalone app in May 2019. It had 15 million daily active users, 3 million monthly broadcasters, and an average of 1.4 million concurrent users as of February 2020. Twitch had over 27,000 partner channels as of May 2018 and definitely more as this year is winding down.
HOW DID TWITCH COME TO BE?
The website was segmented into many content categories when Justin.tv was first founded in 2007 by Justin Kan and Emmett Shear. The most popular category on the website after expanding very quickly was games. The business made the decision to separate the gaming-related material as TwitchTV in June 2011: 40, taking its name from the phrase "twitch gameplay." On June 6, 2011, a formal public beta launch took place. Twitch now receives more than 35 million unique visitors each month since that time. Twitch had roughly 80 employees in June 2013, and by December 2013, that number had risen to 100. The corporation had its headquarters in the Financial District of San Francisco.
Twitch has grown significantly to become the most popular e-sports streaming service, prompting some to claim that it has a "near monopoly on the market," especially following the closure of its main rival Own3d.tv in early 2013. In an effort to compete, rival video providers like YouTube and Dailymotion started to emphasize their game material more prominently, but this has had a considerably smaller impact so far. Twitch had approximately 43 million monthly viewers as of mid-2013, with each viewer viewing an average of an hour and a half per day. Twitch, after Netflix, Google, and Apple, was the fourth-largest generator of peak Internet traffic in the US by February 2014.
HOW TO STREAM YOUR GAMES ON TWITCH
Twitch is intended to serve as a platform for content, such as esports competitions, player-specific live streams, and chat programs about video games. Several channels include live speedrunning. Games are now shown on the Twitch homepage according to viewership. With a combined total of more than 356 million hours seen as of June 2018, some of the most popular titles streamed on Twitch are Fortnite, League of Legends, Dota 2, PlayerUnknown's Battlegrounds, Hearthstone, Overwatch, and Counter-Strike: Global Offensive.
Here's how to get started if you want to stream your games on Twitch:
STEP 1: The first step would be to set up a Twitch account If you don't already have one. Additionally, we advise you to get the Twitch app for iOS or Android. You may use your Creator Dashboard to change your Baic settings, run advertisements, and even go live in addition to using it to watch streams wherever you are.
STEP 2: Thoroughly read the Terms of Service and Community Guidelines, although most of us will scroll through to the end and "agree". In order to offer the best experience for both you and your expanding community, it is also advised that you set up your Moderation and Safety settings before starting your first stream.
STEP 3: Make adjustments to your channel so that new viewers will immediately recognize you. You can edit your profile picture and bio using a mobile device, or you can use a web browser to change a variety of other details.
STEP 4: Improve the configuration! You should think about the hardware you'll require to broadcast your audio and visual content.
STEP 5: Choose and configure your broadcasting software so you can distribute your content! Twitch's proprietary streaming software, Twitch Studio, which is accessible for both Windows and Mac, makes it simple to set up a stream and go live in a matter of minutes. Pre-loaded starter layouts make it simple for creators to easily alter the appearance of their streams, and guided onboarding assists in automatically detecting your microphone, webcam, and other technical parts of a stream.
STEP 6: Add a few extensions to your channel. Go to your Creator Dashboard and select the Extensions tab, which is immediately above the Creator Camp link.
You are now prepared to go live.
In order for viewers to locate you, don't forget to enter your streaming title, categorize it, and use tags.
Simple as ABC!
Happy New Week!