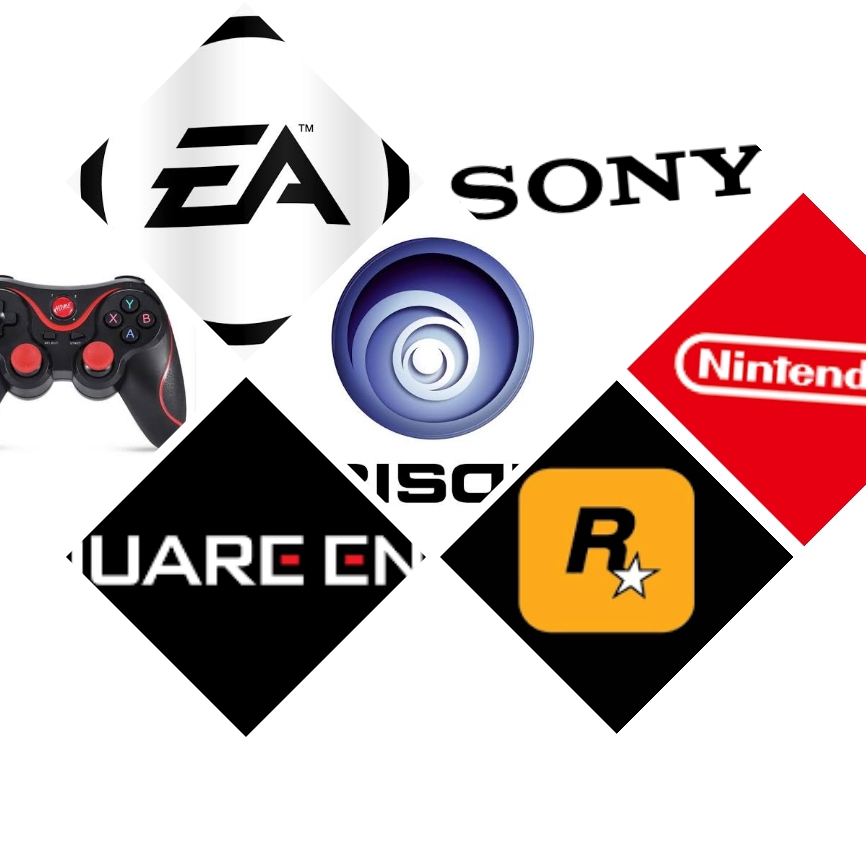 The video game world has been growing. From pixelated arcade games to immersive, virtual reality and so much more. Gamers argue that video games is humans best invention and we believe that to be considerably true.
Today, we look at the best video game developers of all time responsible for making our objects of surreal happiness and fun:
1. NINTENDO:
Nintendo has boasted to be the best of the best. Being the first and oldest video game developer has given Nintendo more than enough time and experience to do such. From developing video games to making some successful video game consoles like the Nintendo Switch.
2. UBISOFT
UBISOFT has consistently revolutionized gameplay in every element of their games, which have been freely copied/borrowed by other titles. The finest part is that UBISOFT consistently delivers a compelling storyline with twists and suspense in their games.
3. ELECTRONIC ARTS (EA)
EA is one of the best video game developers in the world.. They truly devote time in making their video games. Some argue that EA has the most realistic and immersive games, as well as a special devotion when it comes to sports games.
4. ROCKSTAR
Whether it is Rockstar games or Rockstar North, they never disappoint. Games released by Rockstar are massive hits. Rockstar holds the title for the most expensive video game, GTA V. Quite the reputation.
5. SONY ENTERTAINMENT
Uncharted and other unique games are available from Sony Computer Entertainment. It has sold far more consoles than any other console manufacturer on the planet. The PlayStation 2 was the most successful and best-selling system of all time.
Sony have the best systems you'll ever play because they have the most powerful consoles.
Other top game developers worthy of honorable mentions includes SquareEnix, Valve, Bethesda Game studios and many more.
Which is your favorite video game developer?😎