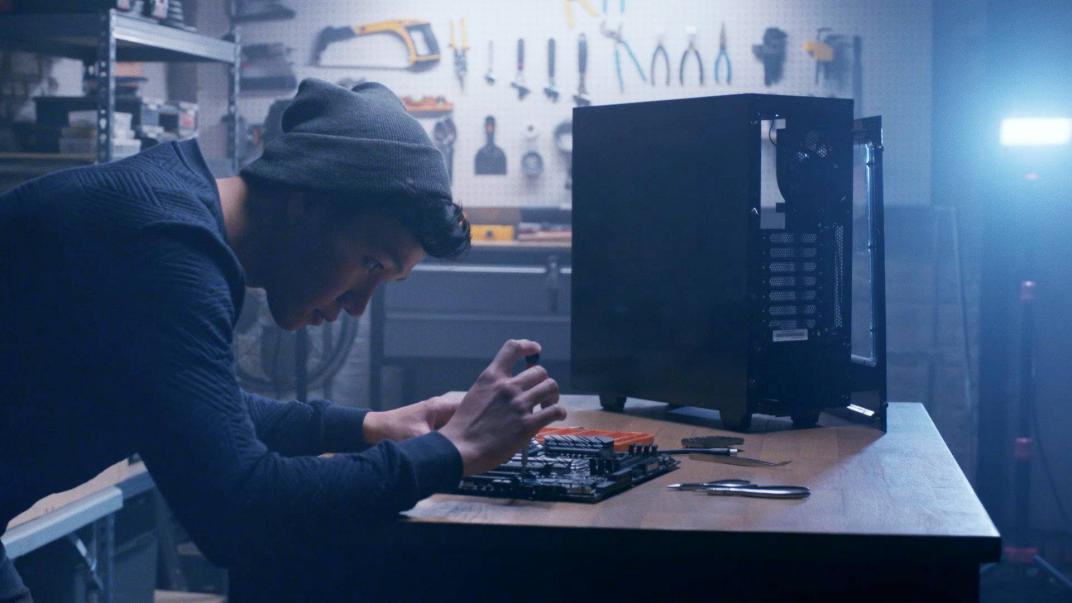 There are tons of things to consider before becoming a PC gamer. And no matter how unconventional it may sound in this part of the world, it's whether you want to buy or to build to your own PC from the scratch.
For those asking, yes! You can actually build your own PC from the scratch. But more we are more concerned with is whether it is best to build or to buy an already made PC.
In order to answer this question, we need to carefully evaluate both sides to enable you make your decision in the best possible way.
BUILDING A PC – WHAT DOES IT MEAN?
Building a PC is a process of making a computer using available components instead of buying an already made or pre-built computer from a manufacturer. People suggest that building a PC is less expensive because the additional cost of labor is completely eliminated.
Truth be told, building a PC has its advantages. If you decide to build your gaming PC, you have the luxury of picking every single component. Even pre-built systems that allow modification have restrictions on the parts and combination options. This implies that you have complete control over the system's functionality, balance, and—possibly most significantly—its appearance. One can select the parts of the PC based on how he wants the PC to operate while handling video games and other functions that he might need it for.
Also, building your gaming PC would allow the possibility of future upgrades should you feel the need to do so. You will be completely aware of the placement and installation of every component in your system if you build your own PC. In the future, replacing parts in your computer is a straightforward process if you find that it isn't operating to your satisfaction or if you simply decide you want an upgrade.
Truthfully, It will be more challenging for people who wish to upgrade the components on their prebuilt, store-bought PCs. They may not feel confident enough to make the improvements themselves because they have never built a computer themselves, which will require them to pay more to have the upgrades made for them. In addition to that, making the upgrades yourself is very cheap as it has eliminated the cost of paying any third party or help with such upgrades.
On the other hand, building your game PC can become disadvantageous.
Technical expertise is essential when building a computer. You will be working with delicate parts, therefore you must understand how to assemble your machine correctly. Even though you will have access to tools like instructions and video lessons, you will still need to put in a significant amount of time learning how to build the PC.
In addition, It might be difficult to decide which components to use to construct a computer system. This is especially true if you're building your first computer and are unfamiliar with the technology.
Also, there is a possibility that anything can go wrong while building your PC. There is a possibility that your components won't work together because you are assembling a number of unique parts that might mostly be incompatible.
The absence of a single support organization is the major drawback of computer building. Since each component is made or purchased by a different company, you will deal with the right one if there is an issue. When purchasing a pre-built system, all of your interactions will be with the manufacturer and their warranty support.
Another issue is warranty because if you source the components yourself, each of your parts will have a different warranty and you could experience problems down the road. It's possible that a used item you purchase won't have any warranty at all.
BUYING A PC
Purchasing a gaming PC is an alternative to building one. It should not be seen as an escape from building a PC from the scratch. Let's face it, bit everyone can build the fairytale PC that can play all video games themselves.
Buying a game PC has its advantages. The greatest advantage is that the whole system is generally covered under one warranty other than the warranty of the individual components.
Compatibility is one of the main benefits. The PC manufacturer makes sure all of the component elements are compatible in their interaction. In other words, they ensure that parts will not crash or present performance problems.
The major problem purchasing a pre-built gaming PC is that they are very expensive. In order to buy a PC that can keep up with the latest demands of AAA games, you have to be willing to splash the cash. Other than that, one may settle for less in terms of gaming capabilities.
The other problem being that buying PC does not really offer that flexibility in terms of gaming. You might purchase a low end PC due to the high cost of a high-end game PC which can limit your capabilities in the game performance.
BUILDING OR BUYING: WHICH IS BEST?
The fact remains that each method of acquiring a gaming PC presents gamers with its respective pros and cons. The choice can be made based on a lot of factors listed above.
To ensure they have the greatest components and the best performance setup for their gaming experience, gamers opt to build their own systems. However, there are some high-performance pre-built systems that are very affordable and offer the flexibility to be customized or upgraded in the future.
We hope that this article will help to make a choice because In the end, the choice is ultimately yours.
Happy Weekend!