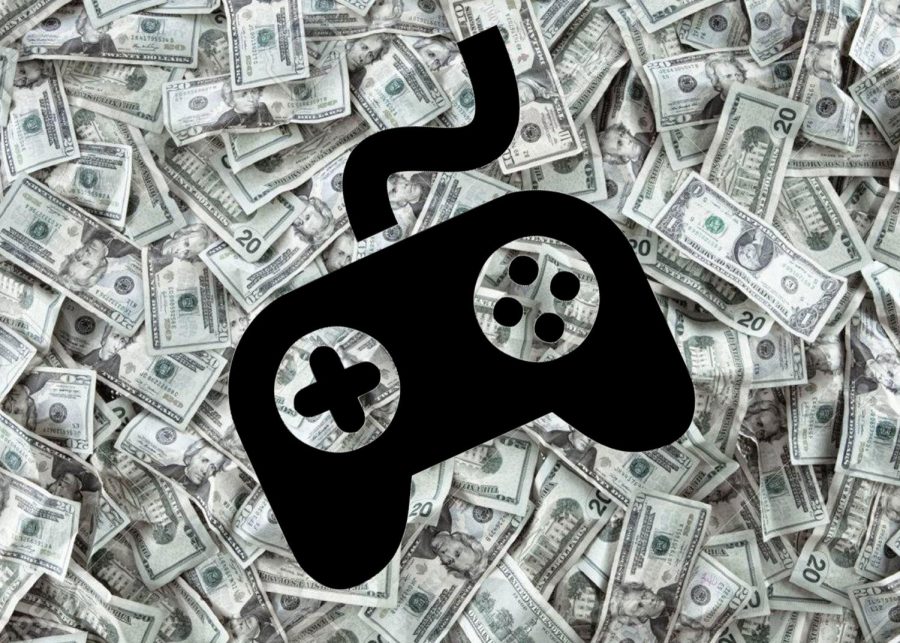 As we have reiterated previously that the days where games were only meant to be an object of fun are far gone. Now, gaming can also serve as a source of income. Imagine getting paid for your hobby.
In the past few years, earning money through gaming has been a realistic source of income for many. The video game business has experienced a huge growth in players thanks to the wide variety of platforms available and the excellent titles that are being released.
Video game playing may be a terrific way to relax and may even turn out to be a great method to make some additional cash, this is no easy feat.
The amount you can earn heavily depends on your location and most especially, the type of video games you play.
Today, we will be sharing confirmed methods of earning money through video games.
BECOME A PROFESSIONAL GAMER
This is the first and most assured way of making money off video games. This simply involves becoming a professional gamer and partaking in eSports events. At tournaments supported by the Major League Gaming circuit, the International Dota 2 championship, and Intel Extreme Masters, professional gamers compete from all over the world for millions of dollars. Arenas have been constructed by MLG all around the nation to hold and transmit professional gaming competitions live. To uncover the best, untapped players, it even has online communities and scouts. Professional gamers make a ton of money from this sponsorship and prize money if they eventually win in the tournament.
GAME JOURNALISM
Becoming a video game journalist is a fantastic additional option to pursue your interest in video games. This can be done on a personal website or an already-existing website. Writing news, reviews, and interviews about a particular game, genre, or industry is considered video game journalism. You can get paid as a freelancer on a per-article basis while writing for an established website. If you launch your own website, you can monetize your traffic with advertisements, subscriptions, or other means.
GAME COACHING
A gamer can make a fair amount of money providing advice and guiding newbies in a particular game of expertise. As a video game coach, your duties would include guiding gamers through gameplay tutorials, offering them guidance and ideas, and encouraging them to get better as they train for competitions.
In order to keep your clients interested and inspired to play better, you can set up your coaching business so that there is a combination of one-on-one instruction and watching videos. In order to start as a game coach, you usually need to build a followers on a website like YouTube and market your services to that audience.
BECOME A VIDEO GAME DEVELOPER
Another way to earn as a gamer is to develop the games yourself. Video game developers work with video game companies to develop new games as well as fix bugs with the old ones. In return, they are paid by these companies to keep up their good work.
Also, one can develop video games by themselves and sell them off to make money.
GAME TESTING/ QUALITY ASSURANCE (QA) TESTER
Gamer testing is a little similar to QA testing but there is a difference. A Quality Assurance tester interacts with the game that has already attained a particular degree of quality as requested by the developers, which is the primary distinction between a QA tester and a "Game Tester" or "Beta Tester."
As a "Tester," you try to "break" games, figure out how to make them unplayable, and assess whether or not consumers will find them entertaining.
However, the difference may be, testers are paid big money just for this job.
STREAMING ON YOUTUBE AND TWITCH
This involves crating gaming content including tutorials, walkthroughs and guides to video games. This is fetching YouTubers and Twitch users a lot of money through monetization policy. You can make money streaming through enterprises like Google Adsense, and you are compensated for the number of views your videos receive. Like YouTube, Twitch offers a monetization model. In fact, most of the richest gamers own channels and YouTube and Twitch. TOP 7 RICHEST GAMERS IN THE WORLD
Absolutely, you can make money playing video games. But in reality, doing so requires a lot of effort.
The job part destroys the fun of playing video games, hence many people who choose this path quit after a few years (or months). People end up loathing what they once enjoyed instead of making it their career. Additionally, the crowded market makes it dangerous. There are hundreds of additional attempts that ended in failure for every success tale.
We wouldn't advise making gaming your main source of income unless you're young, single, and ready to put in several years even if it might all be for nothing. But it's undoubtedly possible!